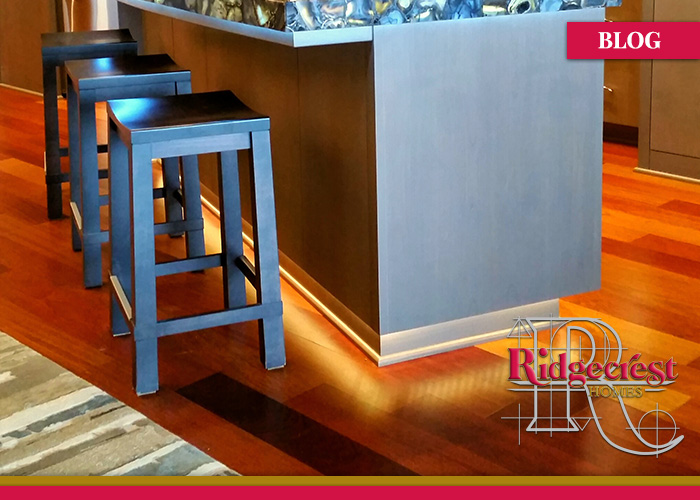 A Look at the Elegance of Cabinet Lighting
If you're thinking of hiring a remodel contractor to work on sprucing up your home a bit, then the chances are excellent you're looking for ways to not only streamline the flow of your dream house, but to add touches of elegance and beauty as well. Why not consider adding useful but posh touches like built-in cabinetry and elegant cabinet lighting? You'll be so glad you did.
Draw Attention to Key Areas and Collections
Cabinet lighting is a wonderful way to draw the eye to the areas you're most proud of in your home. Many home cooks accumulate collections of appliances and other décor items that they're very proud of. Under cabinet lighting can help highlight the look of a kitchen and show off your items in style. The same technique can be used to help showcase knick-knacks in sitting rooms or key areas of a beautifully decorated bathroom as well.
Add Ambience to Any Room
Cabinet lighting is an effective way to add a touch of posh and elegant ambience to any room of the house. It does so much more than pull together the overall look of a given space. It also helps add warmth, depth, and a feeling of invitation to any space you like, making it perfect for bedrooms, living rooms, reading rooms, and much more. It's a great way to keep rooms from being pitch black without breaking the bank as well.
Convenient and Cost Effective
Given the visual impact that cabinet lighting can have on the eye and the overall feel of a given room, most people make the mistake of thinking that it must be expensive or time consuming to install when nothing could be further from the truth. In truth, this is something your remodel contractor or custom cabinet maker would be happy to do for you for much less than you'd otherwise assume.
Finding the Right Remodel Contractor
If you built your dream house from the ground up or have already have a remodel done in the past, you may already know who to call. In the event you don't already have a remodel contractor on speed dial, give Ridgecrest Homes a call to schedule a free consultation!