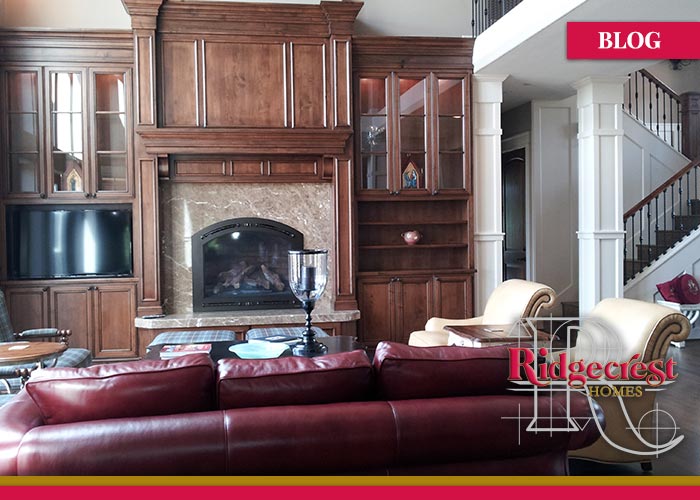 Skylights are an Easy Way to Brighten up a Dark Room
For many people looking to add something new to their homes, adding skylights could be a great project for your home, and they are surprisingly fast and easy to install. Putting in a skylight is not something you would want to attempt on your own though, as you could damage your roof and lead to costly repairs. If you believe that one of these lights could be a good fit for your property, then you should have the experts at Ridgecrest take care of the addition for you. We can do the jobs in less time and with less hassle. By having a skylight in the house, it can bring more of the exterior light inside, and that offers some nice benefits.
As homebuilders and remodelers, we understand that lighting is one of the most important ways to bring attention to a room. Adding a skylight can help brighten any dark room of your house, such as the kitchen or the bathroom. You can also use them to add a bit more light to a stairwell. Adding natural light to the house is a great way to cut down on your energy costs. You will have the natural power of the sun helping to light rooms, so you do not have to rely on electricity to do it according to the Green Building Advisor. Having indoor light can help to bring about a much brighter and happier home.
Before you decide where you want to install a skylight, it's a good idea to talk with us about installation. While you might believe that you have the perfect location, or locations for a skylight or two, it might not be right. If the area does not get much sun for whatever reason, that location might not work well for a skylight. You also want to have us make sure that the room you want to install a skylight in is large enough to make it worthwhile. It needs to allow in plenty of sunlight to be truly effective, and we're more than happy to help you figure out the perfect location to install a skylight.
Resources:
http://www.greenbuildingadvisor.com/strategies/locate-skylights-over-floor-openings-increase-daylight-penetration
http://www.hgtv.com/home-improvement/let-the-sun-shine-in-with-skylights/index.html