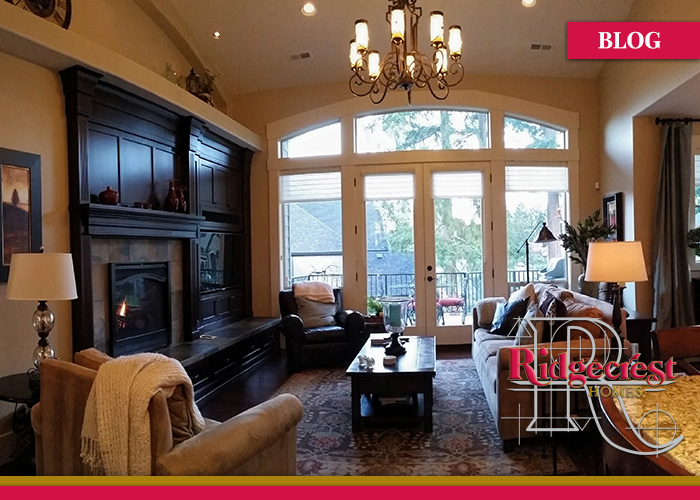 Winter Home Tips
We all know the smell of a musty basement, but have you ever stopped to think where that smell is coming from? Perhaps you went down the stairs and noticed water starting to accumulate in your basement. This can be very alarming, and chances are you have no idea of how the water is getting there. Once you look for some of the possible culprits, such as broken pipes and water tank trouble, it's time to think outside of the basement. The water that's getting into your basement might actually be coming from an accumulation of rain that flows down your gutters and sits too close to your foundation. It could begin to seep into the basement, and that could be where your water troubles stem. This could cost you quite a pretty penny when it comes to fixing the damage and making the space look (and smell) better, so before it gets to that point we'd like to offer a tip that's been backed by our experience in the industry.
One of the first things you will want to do is clean out your gutters. That's right; a clogged gutter can lead to flooding in the basement. When the gutters aren't clean, the water can often overflow during the rainy season, and the residual water can end up in your basement. You don't have to do this on your own if you don't want. You can always hire the professionals to do it for you. They will also be able to check to see where the water goes when it passes through the gutters and downspouts. They can help to divert the water so that it doesn't seep into your basement, and ensure the gutters are debris free. Having a sense of security about a dry basement is important, especially when you decide it's time for a wine cellar or game room in that extra space!
Even if it does not look as though you have a lot of water in the basement, it's important to realize just how damaging it can be. It can cause mold and mildew to form. If it were to freeze, it could damage the basement floor and walls, thus compromising the foundation of the home. Never take any leak lightly. Check it out as soon as you discover it and make sure you keep those gutters in great shape to prevent them from being the cause of your problem.
Resources: