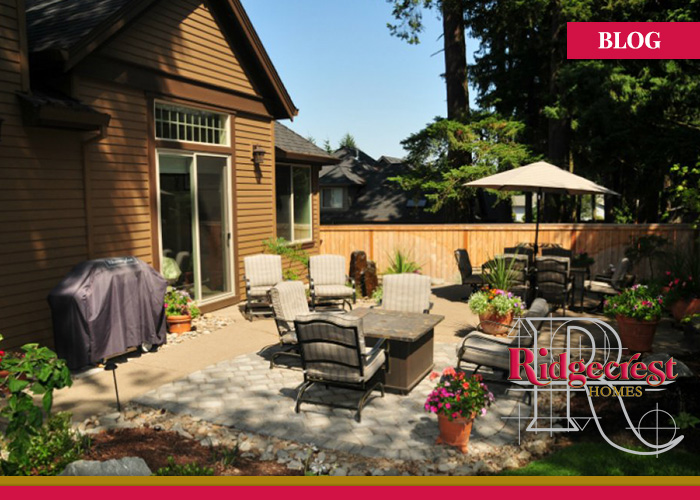 Outdoor Living Spaces Increasing in Popularity with Modern Amenities that Increase Comfort
Even in the rainy Northwest, melding outdoor living spaces with all of the modern conveniences of a home is becoming an extremely popular request in the remodeling and home building industry. Outdoor entertaining has always been popular; however, having an outdoor space which a function similar to a room inside, is becoming a popular demand with more and more homeowners. The American Institute of Architects agrees because people like the feel of being outside, and they want to bring along some of their modern conveniences with them. Let's look at some of the ways we are doing this for our clients. It might even give you some ideas for your very own outdoor oasis!
Whether you have a pool or just a nice backyard, chances are you will want to do some entertaining out there. Even when you don't have friends over, it is nice to spend some time out there relaxing. Many want to have their fire pits and grills out there, but that's not enough for everyone. Some clients find that they want to do even more when it comes to cooking outside, and they may even have us add a partial or full outdoor kitchen. Some even want to have a small refrigerator out there to keep some soda or beers for their guests.
Others want to bring some of the fun from inside outside. These remodels often involve an outdoor TV space where they can watch the game or play videogames. To do this, it is important that we design a space that can keep the television and other electronics safe from the weather. This can be difficult sometimes, and it might be necessary to take them inside if it rains. Most of the time, we are able to create rooms that are outside so you can enjoy the benefits of both simultaneously.
When you start thinking about the fun that outdoor spaces can provide, you will probably come up with your own ideas of what to do. Talk with a us today about adding some outdoor spaces to your home and see what happens.
Resources:
http://www.aia.org/practicing/AIAB099049