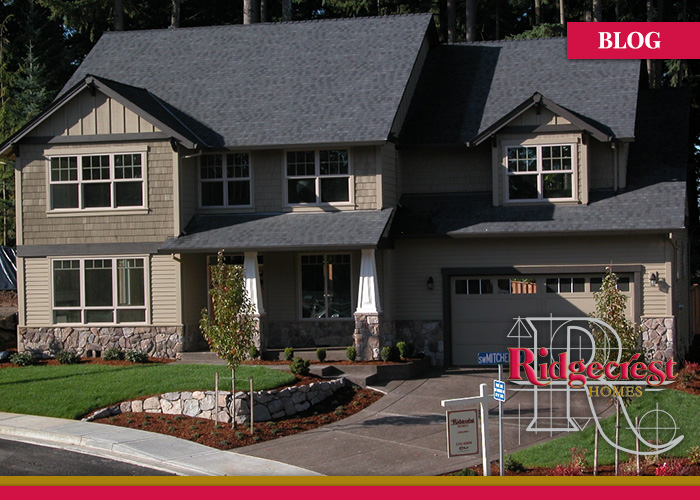 Last Lot in Ash Creek Gates to Get Built Out
Ash Creek Gates is a phenomenal community that has a number of different types of lots and styles of homes available, and it's just about complete. In fact, it's finally happened. The last lot in Ash Creek Gates is going up, and that's some great news! The homes in the area are gorgeous, and the new build will add yet another wonderful home to the community. It is a friendly place, and it offers welcoming neighbors, a great location, and more.
One of the best things about the homes in the community is the quality, and that's just what to expect as this last lot goes up. While the homes in the area might have different floor plans and layouts, as well as different exteriors, they all share one thing. All of the homes are high quality and luxurious inside and outside thanks to the craftsmanship and quality we hold our standards to. They have all of the amenities and appointments that one would want from a beautiful new home.
The location of the homes in Ash Creek Gates is another one of the reasons this area is so popular. The community is just a few miles from Beaverton, OR and Portland, OR. It's an easy commute to work and play. They can find all of the conveniences of the city, along with options for exploring the outdoors, such as Cooper Mountain Nature Park and Tualatin River National Wildlife Refuge. The ideal spot helped to make sure that many of the homes in this area went quickly.
Now that the last lot in Ash Creek Gates is being built out, it might seem as though all hope for getting a property in the area is gone. Check to see if anyone might be selling though, and be sure to talk with us about remodeling if you decide to buy a home in (or outside) of the Ash Creek Gates area. Whether you snag the last lot in that community or you venture to a different neighboring community, we can help make the home you buy perfect to your own specifications once you own it.