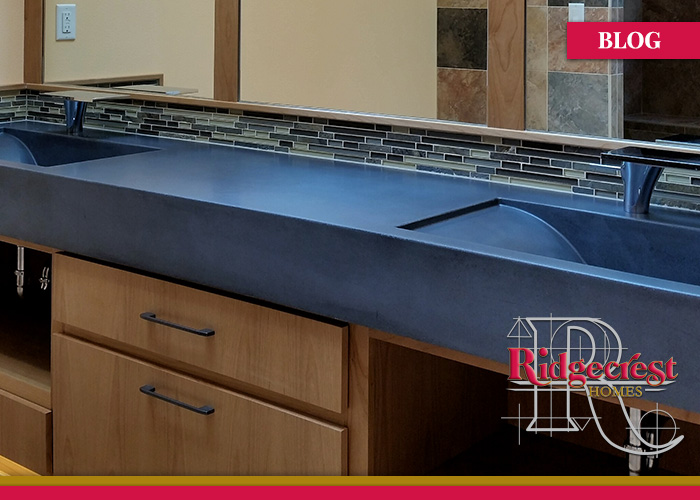 Bathroom Personal Retreat
First, give some thought to performance showering. Whether you're looking for something with a bit more pressure or a larger shower for you and that special someone, it can be done with relative easy when you hire a remodel contractor for your custom bathroom remodel. Performance shower options include waterfall showers, super soaker heads, multiple showerheads and much more.
You should also speak with a custom home contractor about designing and installing a vanity/grooming station. A custom vanity or grooming station can provide you with more than just another counter to clean. You'll find that with today's options in vanity construction, you can add eye-catching beauty, as well as a spacious place to hold your makeup or other grooming supplies.
Finally, you should also speak with your contractor about adding a private water closet. This will offer quite a few benefits for your custom bathroom remodel. For instance, by adding a private water closet, you open up the bathroom for use by your spouse or significant other at the same time. You can also choose to remove a wall from the bathroom, opening it up to the rest of the room while maintaining privacy within the water closet.
From custom performance showering to a new vanity and grooming station, there are many different things that you can do here with the help of a skilled remodel contractor. Make sure that the contractor is on the same page with you in terms of overall style and feel, though, and that they have a reputation for providing excellent results.